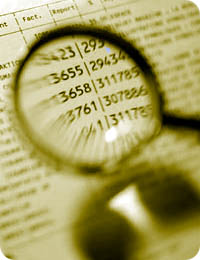 Joan Fryett is a small Accountants based in Cuffley. We specialize in providing accountancy and taxation services for individuals, self employed people and small limited companies.
Our aim is to provide a first class service at a fair price.
The phrase 'personal service' appears regularly throughout our accountants web sites. It is an easy, fine sounding phrase much used in the professional sector, however Joan deals directly with every client and has been managing some of her clients for over 20 years, this now includes sons and daughters of original clients.
As principal, I personally deal with clients' affairs. With over 25 years experience in accountancy and tax I am well qualified to provide you with help and assistance in managing your personal or business tax affairs.
Please call me to discuss how I might be able to help you and to arrange a free no obligation initial meeting.

I look forward to hearing from you.
Joan Fryett